profile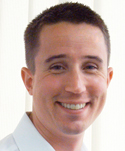 Rob Davies
Associate Director - Fire & Life Safety | WSP Group
Since graduating from the Fire Safety course at the University of Central Lancashire in 2001 Robert has undertaken a variety of roles within the Fire Safety Industry. He started his career with AkerKvaener carrying out fire protection system designs for Petro-Chemical and Pharmaceutical facilities before moving to International Fire Consultants Limited (IFC). Whilst working for IFC he gained extensive experience in managing and witnessing Fire Resistance Tests, undertaking Fire Risk Assessments and preparing Fire Safety Strategies and Fire Engineering Solutions for a variety of building types. Whilst working for IFC he also completed a Masters in Fire Safety Engineering at the University of Ulster.

In 2007 Robert moved to Dubai and joined Buro Happold as a design engineer working on large mixed use / high rise developments in the ME region. In 2009 he was awarded Chartered Engineer status with the Institution of Fire Engineers (IFE) and qualified through the National Fire Protection Association (NFPA) as one of their Certified Fire Protection Specialists (CFPS).

At the start of 2010 Robert started working as an independent fire safety specialist for several high profile clients in Saudi Arabia including the Planning and Development authority for Riyadh (Arriyadh Development Authority) as their fire safety advisor. After one year Robert returned to Dubai and joined WSP Middle East.

Specialties: Fire Engineering Solutions, Fire Safety Strategies, Liaison with Local Authorities in the Middle East, Fire Risk Assessments, Fire Safety Management, Fire Resistance Testing.